Maybe I am really out of the loop when it comes to the social hierarchy that is motherhood and interacting with other moms, but moms are the biggest mean girls ever. If you aren't a mom, this post will seem totally outlandish to you, but really the whole thing is just plain stupid and ridiculous. What do I mean? I mean moms bullying other moms about their choices, their lifestyles or basically anything under the sun from their strollers to their religions. You would think that kind of stuff ends when you grow up and become a mom. But I have seen the bullying happen, been the victim, and yeah I'll admit it, been the bully, no it never really changes as you grow up. In fact, I think it gets a little worse when we become mothers. Worse in the sense that, even though we know better we still do it.
I've just seen it way too many times that moms are so cruel to each other over the individual choices we make. There are so many topics that are considered hot button topics that can't even be brought up without scrutiny. We are so overly judgmental, and I'm not really sure why. We judge each other on everything, and even if we don't say it outloud, we think it. I feel terrible for admitting it, but I do it too. I wish I didn't, and sometimes I feel bad even if I don't voice my opinion on something.
I saw a really great thing today in an online community of moms that I'm a part of. This group of women is particularly infamous for being mean mommies, sometimes to extremes. What I saw was one mom standing up to the meanest moms in the group. Not for herself, but for someone else. It was really nice to see and made me really think about why someone else, or myself hadn't done it sooner. Honestly, how many of us just sit by while something like that goes on?
It's funny the way the world works, we are able to make friends with people from all over the world and all walks of life thanks to the internet now, and what do we use it for? To judge and belittle each other. I mean of course this isn't ALL that happens, but it happens much more often than it should.

And out in the real world is no better. You get judged for what your kid wears, what they eat, the stroller you use (or don't use). I get tons of "omg sick" comments at our cloth diapers. And just all kinds of craziness from my fellow mothers. I've lost friends over differing opinions on parenting issues from breastfeeding to child care. I miss those friends and wish our differing opinions could have been something that we enjoyed about the friendship.

At the end of the day, why does any of that matter? Being a good parent is not dependent on how many organic products your child uses or if you have the most expensive car seat. It is so much more than that. Things do matter obviously, but if it's not your family, then it's not worth getting upset over, and it certainly isn't worth being rude or downright bitchy about or losing a friend over. We live in such an awesome time where we have SO many options, and we all make different choices, we should be celebrating this, not condemning each other for it.

Being a mother has taught me so many valuable lessons, and I learn something new from my child almost every day. But the most important thing I have learned since becoming a mother is that none of these little things matter in the grand scheme of things. And being mean is only going to show my daughter that it's okay for her to be mean. We are all role models to our children, and even if they can't see or hear us being mean, it's something that they tend to pick up somehow whether it's our attitudes or mannerisms, and that is just not the person I want to be, or the type of person I want my daughter to look up to.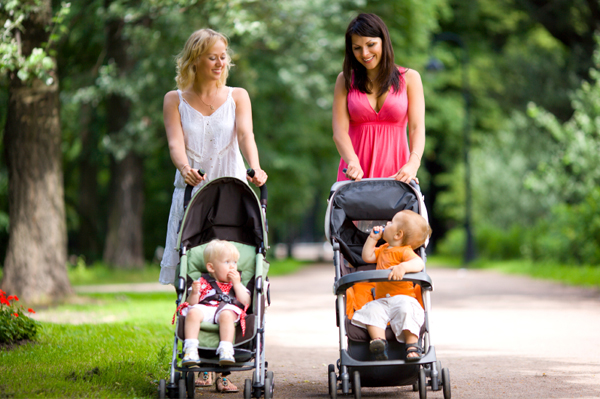 So next time you see a Mean Mommy, or even catch yourself being one, stop and say "Hey, will this matter in 10 years?" if the answer is no, then it's not worth an argument. If you are being bullied by a Mean Mommy, ask her the same thing. And most importantly, if you see someone doing it to someone else, say something! I said it once and I'll say it again, moms shouldn't divide themselves, we have so much to learn from each other, simple every day things, and large scale important things.

Have you been the victim or a Mean Mommy? Have you been a Mean Mommy or seen someone else being bullied by one? Tell me your story in the comments!